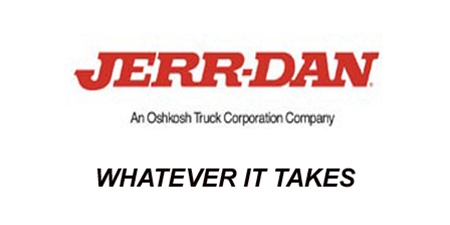 Jerr Dan replacement parts for wreckers and carriers. OEM parts for all makes and models of Jerr Dan towing, recovery, and transport equipment. We only have a fraction of our inventory online. If you don't see the part your looking for, please give us a call at 919-553-4038 , or send us an e-mail at parts@easternwrecker.com
Please use the sub categories above for narrowing down your search for parts.
Eastern Wrecker Sales takes great pride in providing the finest towing & recovery equipment, parts, and accessories since 1969. Eastern Wrecker is the oldest active distributor in the nation of the fine rollbacks and wreckers manufactured by Jerr-Dan, an Oshkosh Truck Corporation company.
Jerr Dan parts manual page (for detail breakdowns of Jerr-Dan parts)
Jerr Dan Tow Trucks - New & Used Wreckers/Carriers For Sale

Jerr Dan replacement parts for Jerr-Dan wreckers, roll backs, transporters, quick picks, snatch trucks, element, mpl40, mpl, ng, ngs, standard duty, bic, best in class carriers. OEM parts for all makes and models of Jerr Dan towing and transport equipment. Eastern wrecker sales also has a wide variety of tow truck, tow straps, tow dolly, tow accessories, tow equipment, towing equipment, towing accessories, towing parts, wheel lift parts, pads, pins, bushing, strap, part.